Sumer
Executive
Director
Sumer moved to San Francisco in 2007 from her hometown of Golden, Colorado. While in Colorado, she attended Metropolitan State University and the Community College of Denver, where she studied Early Childhood Education (ECE).
She spent many years working in ECE in both teaching and administrative roles before taking a break in 2015 when her son was born. When not chasing around her active child, Sumer enjoys cooking, painting, and spending LOTS of time outdoors!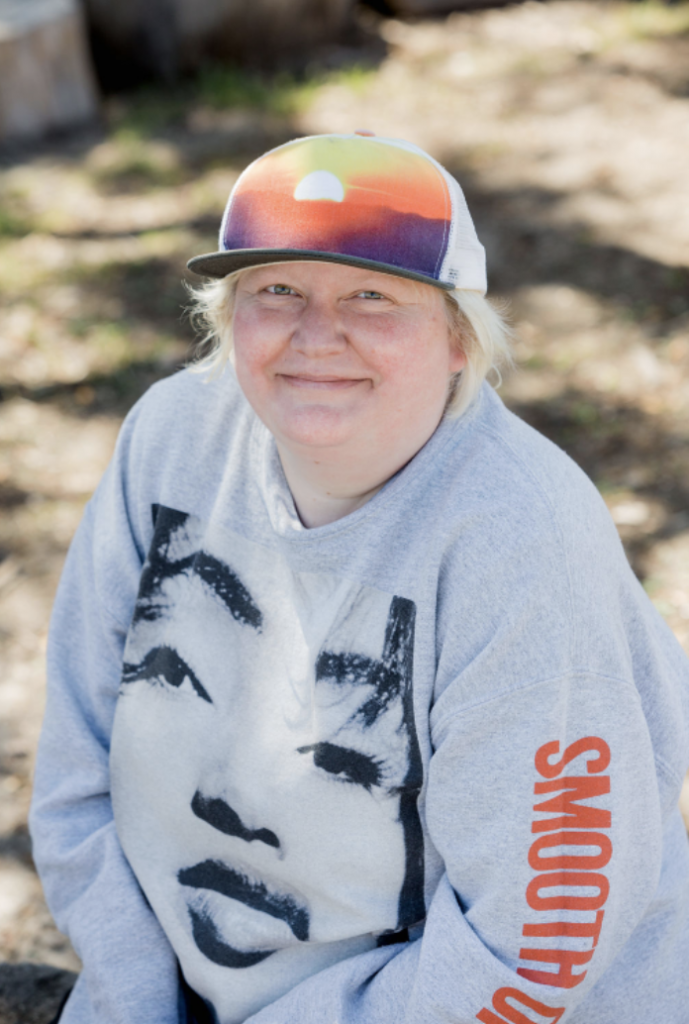 Kasie
Preschool
Lead Teacher
Kasie is a San Francisco native with well over a decade's worth of experience. She has a passion for introducing children to different experiences and tools that prepare them for the next stages in their lives. Besides being well-versed in play-based learning and social-emotional development, Kasie also has training as a Montessori teacher and is working towards her Site Supervisor permit.
As an avid surfer, Kasie brings her love for the ocean and outdoors into the classroom. She regularly organizes messy sensory activities for her students. She enjoys working on her art, surfing and swimming, reading, or spending time with loved ones in her free time. A fun fact about Kasie's hair color is that it changes regularly. One day, it will be red, and the next day, it'll be purple! In addition, she has lots of tattoos inspired by children's stories.
Vanessa 
Preschool
Teacher
Vanessa was born and raised in Switzerland, where she studied child development. She brings 16 years of experience working with children 0-5 years of age.
Vanessa is also a mother to two daughters. The older daughter attends Francis Scott Key Elementary, while the younger daughter will be joining our preschool community.
In her free time, Vanessa loves family trips to the Zoo, Cal Academy, and going on hiking adventures all along the coast.
Laurel
Young 5 Teacher
Laurel Ade is a long-time Playmates community member who joined as a preschool teacher on the Young5 side in Fall 2021. Laurel's eldest daughter Saoirse attended Playmates and is now in first grade. And her youngest, Millie, is now on the preschool side at Playmates, climbing everything she can.
Laurel brings many years of experience as a teaching parent at Playmates and extensive knowledge gained through her Early Childhood Education degree. And in Laurel's own words: "I'm excited to join the Playmates staff because I've loved being a part of this community as a parent- and now as a teacher, I get to see these cute kids and get to know them a little better every day. Thank you for having me!" We are lucky to have her!
Angela
Preschool Teacher
Angela studied Child Development at San Jose State University and has worked with children since 1998. She is passionate about child development and especially enjoys the connections made between teachers and families. Angela says, "The amount of growth that happens for children in the first five years of their lives is so monumental that being a part of it is so amazing."
Previously, Angela worked at three other play-based preschools. But, it wasn't until her daughter was enrolled at Playmates, that she discovered how a true play-based program operated. Angela was amazed at the children's freedom to discover their surroundings, using the tools to solve their problems and create their own worlds. Being a part of Playmates for Angela means helping children build the strong foundations they need to succeed in their futures.
Angela currently holds her Associate Teacher permit and is working towards her Site Supervisor qualifications. In her free time, she enjoys spending time with family, baking, cooking, crafting, and eating the food that San Francisco has to offer.
Courtney
Young5 Teacher
Courtney joined Playmates Preschool in the Fall of 2021. She moved to San Francisco from Michigan in 2016 after completing her bachelor's in Early Childhood Education (ECE) with an emphasis on Special Education. She taught preschool-aged children for 11 years and worked as a transitional-kindergarten teacher for five years in the city, where she immersed herself in play-based and social-emotional teaching philosophies. During her first years as a teacher, she fell in love with children who needed more emotional and developmental support. This passion encouraged the completion of a master's degree from SF State in Early Childhood Education, focusing on Autism. She then spent a year teaching children with Autism before returning to the ECE world. Courtney's specialty is focused on challenging behaviors, addressing them, and changing teaching approaches based on children's individual needs and development. She believes in relationship building and how personal connection and understanding of individual needs drive focus and self-regulation in young learners. In addition, she believes conflict resolution skills, self-regulation, and social-emotional intelligence comes before an academic focus.
Courtney brings science and nature to her teaching and loves to help children become inquirers of their world and encourages them to be comfortable playing anywhere Mother Nature provides. Whether it's in the dirt, mud, sand, water, climbing trees, exploring insects or tree trunks, Courtney believes in teaching children to be kind to Earth and all living things. Courtney enjoys cuddling and playing with her cat, Ziggy (named after Bowie) in her free time. She loves going on hikes and exploring the city and spending time with her friends and family. She also enjoys playing video games, watching films & reading (especially Harry Potter), photography, and resting on her couch. She would love to chat with anyone who wants to know more about her teaching specialty and can't wait to see what she can bring to the Playmates community!